DATE: June, 2012
TECHNOLOGIES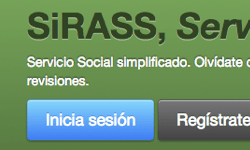 Information System developed and deployed for a mexican University called UACM (Universidad Autónoma de la Ciudad de México). This project was part of my social service at High School.
The system helped the university to reduce considerably times of administration processes such as student time tracking for their social service reports and also communicate effectively with their audience.
It was successfully deployed and it still is being used by the University.
Built using, mainly, Ruby on Rails and Javascript.